"Discover the Key that Unlocks Your Golf Mind & Gives You Crystal Clear Focus, Unstoppable Confidence, Rock Solid Mental Toughness & Completely Eliminates Score Crippling Nerves & Anger from Your Game...Forever"
Once you hold this key you'll wonder
how you ever played without it!
With this mental game training program you'll
Play under pressure as calmly as you do in casual rounds
Gain a fine tuned mental focus, toughness and control
Dissolve anger and play with an amazing sense of joy & calm
Conquer first tee jitters and erase performance anxiety
Shoot the absolute lowest scores of your life. Period.
How many strokes per round do you throw away because of mental mistakes or poor mental focus? Those days are over...
HI, I'm Wade Pearse, a Peak Performance coach with over 10 years of teaching people how to tap their potential. I have a tremendous passion for helping others achieve their goals in golf.
But I know what you might be thinking: why listen to this guy? What's different about his stuff? It's probably just another hype filled sales pitch. Hey, I feel this way too sometimes when I'm considering looking at something new.
Here's why my approach and product are completely different from anything else on the market and why you can be completely confident purchasing this course
1 - The results my clients are experiencing are measurable, which you'll see numerous testimonials for as you read on...
2 - I charge $150 for one coaching session and this course contains over 23 sessions worth of material all for less than the cost of a used Sand Wedge. I'll tell you why I'm charging so little a bit later..
3
- I walk the talk and actually use the strategies you'll be learning in this mental game course.
4 - Competitors actually use my ideas on their websites & in their products!!
5 - You will shoot lower scores. Period.
6 - You can reach me anytime with questions or for some insights into making things work best
Whether you're a rank amateur or seasoned pro,  your game is dependant on how you use your mind. Managing your mind is how to get the most out of your game.
=> Here's one of many unsolicited testimonials:
"Hi Wade,
I am not normally one to send a message like this but I thought it the right
thing to do. I bought your book about 4 months ago... I found by applying [things]
in a more succinct manner I performed better. I have played off scratch or better
for the last 25 years. On Saturday I shot 63 at Bearwood Lakes (www.bearwoodlakes.co.uk -
results are posted) in England and broke the course record in the monthly medal.
The feeling of achievement was phenomenal. The reason for letting you know this is
that I was 8 under after 11 holes and my mind went all over the place. By
applying these mental techniques I managed to keep it together and finish the
round, eventually finishing 9 under...
Many thanks for your book and I believe [it] can help anyone in the game to get more
enjoyment out of it, no matter what their level of golf."
Mark Bradley - United Kingdom
Ok, you might not match something as amazing as breaking a course record but imagine the feeling of shooting your own personal low score. Of breaking 90, 80 or of breaking par! How good will this feel?!
This is real world, on the golf course improvement. No hype. You will change for the better.
As Seen in Sports Vision Magazine

The World's Leading publication on "Head Training" for Peak Athletic Performance

I taught myself how to play golf using the very things contained in this mental game coaching program. These same techniques have transformed the games of players  from the UK, Canada, South Africa, USA and Australia.

Using your mind properly is the key to playing to your capabilities AND accelerating your skill development.

Like over 75% of all golfers I couldn't break 90. Yet when I began working with these techniques and teaching other golfers how to use them it became clear we were on to something very powerful. These cutting edge mental game strategies were tested in the real world, on the golf course. They produce results.

Now I play in the low 70's, completely self taught. I don't have the ultimate golf physique. I'm only 140lbs and 5' 7". I assure you, if I can shoot these scores ANYONE can!
=> You're going to have control of your mind in a way that you can only imagine at this point. And it will feel as natural as breathing. No conscious thought or contrived concepts. Just pure, natural play...
Wade
 "I just finished the first 70 pages and all I can say is WOW!  I think I've found what I've been searching for some time. I've read numerous books, watched videos, taken Mental profiles but none come close to explaining how to achieve the mental toughness and "FOCUS" that I am looking for. I have never been so excited to go to the golf course and play! This focus will help me immensely with my game and course mgmt. I would recommend this to any golfer that will commit to applying these principles."
Doug  Rector, USA - Worthington Manor Golf Club
73 years young, Handicap ? 7
Rector Custom Clubs
**************************
"The course is just brilliant. It had an immediate effect on my game. I am getting back to 'normal' again now - the notion of not being judged as a person by how good at golf you are is great. It just never clicked with me before!"
Rob Fielding
United Kingdom
***************************
Dear Wade,

I have been playing golf for many years with two handicaps - yes two - a golf handicap and a psychological/emotional handicap! After purchasing your course material I now have only a golf handicap. Your material has already really started to have an impact on my game; not only the quality of my golf, but the enjoyment that is to be found in the game. I think for years on the course I have been an emotional wreck - but your material has released me to be myself and to relax and enjoy my golf.
You have provided me with a Bible for my golfing life and I thank you for that. I know that by using your material my mental rersiliance and 'mental toughness' will increase and more importantly my enjoyment of the game will increase.

Thank you one again - it is the best money that I have ever invested in my golf.

Terry Hoar - Handicap 10.
Isle of Wight,
England,
United Kingdom.
Over a period of 10 years these techniques have been refined and mastered to the point where anyone, regardless of skill level, will dramatically improve their golf game and shoot consistently lower scores. Guaranteed.
Here are just a few of the skills you'll acquire by owning this mental game program:

Gain Unstoppable Confidence in Yourself and Your Game

The Power of Your Imagination and How to Use it to Win Money, Bets and Tournaments

Controlling your Attention

Finding Your Game and Playing Within it to Shoot Your Lowest Scores

Cure the Yips

How to Develop Crystal Clear Focus and Unshakable Mental Toughness

Eliminate Anger from Your Game Forever

Dissolve Performance Anxiety and Perform Like a Champion

Advanced Visualization Techniques that Improve Every Area of Your Game

Exactly What the Zone "is" and How to Enter
Yours

Become Absolutely Confident with Your Putter and Drain More Putts

Proprietary Mental Imagery Processes that "dial you in" and let you Perform Under Pressure

Beliefs - How they Determine What You Shoot and How Good of a Player You'll Become!

Powerhouse Goal Setting Process - You'll Make Achieving Your Goals as Easy as Setting Them
You'll learn the most effective and effortless mental game techniques available that will absolutely explode your potential into your game
More satisfied clients...
"This material blew me away. I just wanted to increase my focus and ended up learning things that have completely changed the way I look at the game. The audio sessions really helped cement the material in the book and get it into my game. Great stuff."
Bill Rivers, Florida   Handicap - 4
"My best swings always stayed at the drivng range, which frustrated the heck out of me. Now I actually feel like I hit the ball better at the course. A huge THANK YOU! "  
Wendy Cuthbert 
  Handicap - 17

My business partners tell me I'm crazy for saying what I'm about to. They said "it'll scare people away." I'm here to give you the straight goods. I refuse to jump on the golf bandwagon and sell people a false story. Here's what I'm talking about...
FACT
The average score in golf has not went down more than 1 stroke in the last 25 years. In spite of all the high tech golf equipment that floods the market, world class instruction, and 100's of training aids, most golfers never break 90.  Billions are poured into new golf equipment with the hope of shooting lower scores. Yet the numbers don't lie... less than 22% of all golfers EVER break 80.
Why is this? After all, driver's go further than ever before and irons are way easier to hit. The ball goes higher, longer and spins less. Modern golf instruction is so refined and advanced. Students have the absolute best resources available to learn from. All this should add up to lower scores, shouldn't it?
The Reality
The answer to playing the best golf you are capable of is not in the latest "swing tip" or in some new-fangled training aid. While all these do help, to some degree, they are all temporary. The answer rests in your mind. Yet more importantly, it's how you use your mind that matters most.
You can have the newest, baddest driver on the market and bomb drives all day long but if you don?t know how to control your mind then it doesn?t matter how you hit the ball. You won't score well consistently.
Golf IS a Mental Game
We all know it isn't the golf swing that makes us shoot low scores. Or do we??? Expensive drivers and $400 putters don't make us shoot low scores consistently.  Yet millions are spent every year in the search to shoot those ever elusive lower scores.
| | |
| --- | --- |
| | Take a look at Jim Furyk's swing. He looks like he's swingin' a chainsaw in a phone booth! Self taught and self made and filled with personal quirks that modern instruction would have taught "out" of his game! Lee Trevino's swing was all his own too. These player's don't have pretty swings, do they? |
Yet they both have something in common... Mental toughness, confidence & unshakable belief.
=> Do you want to experience what it's like to have better focus, be tougher mentally, have a killer instinct in competive play, and be completely calm and centered under pressure?
Your friends and competitors will be filled with awe and jealousy at your mental toughness and the consistency of your golf game!              
"I love the course - It incorporates most of the philosophies that I've been able to gather from every mental game golf book I've been able to buy - and that's a lot of books!!! I've been using the techniques as you describe them and I'm playing very well."
Matt Gorski, Portland
I respect your intelligence
How many websites have you visited and how many magazines and advertisements have you read that go something like this: You can shave "10 strokes in 10 days!" and be hitting the ball "straighter and farther than ever with this new cure all technique"....Don't you just cringe when you read that kind of mindless hype?
I'm not going to tell you you'll drop 30 strokes in 30 days or some other absurd claim. This program was built in the real world and is designed for those who live in it...
This is REAL game improvement material that WILL improve your inner game which is really what lets you play your best golf! The end result: Lower Scores.
I have worked with players at the highest levels in golf and helped people from around the world completely change their games. It's your turn for world class, one-on-one, mental game coaching.
It's time for some real change.
Dial in your focus and increase mental toughness
Make inner confidence a habit from the 1st tee to the last putt
Measurabley lower your handicap - and keep it there...
Increase accuracy with every club in your bag all by using your mind properly

Learn to use your mind in a way that completely transforms your entire game.
Hi Wade,
I purchased your book and had enjoyed reading it as well as my improved performance and enjoyment of the game. Most importantly, I have been able to control my anger when shot[s], bad breaks do not go my way. Nice work.
John Feagler - USA
You get a jam packed,
330+ page book

and specially designed One-on-one

Audio Coaching Sessions

for the most effective mental game program on the market - at ANY price.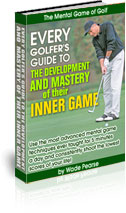 100% Unconditional Money Back Guarantee for a Full 2 Months!
"Hi Wade, just a quick comment that I used the strategy on entering the zone. I had always wondered
how to get there other than by just waiting or by accident. I feel much more calm and focused and
distractions affect me less. My performance has improved under pressure. I'm more consistent than ever. Thanx!"
Rebecca Ellis, Handicap - 2
Here's what Jim Flick, long time instructor to Jack Nicklaus in his prime, has to say

:
"The game of golf begins in the mind, more than athletic ability, more than technique, more than practice, equipment or anything else. The mindset or attitude you bring to the game determines not only the enjoyment you desire from golf but also the level of proficiency you will achieve."
Here's what another client shared with me, in his own words...
HI Wade, I'll try to keep this short. I think you might find it interesting...
I played a lot when I was younger - best rounds were a couple 68's & 69's on my home course. Then for one reason or another I put down the clubs and didn't play at all for about 15 years. I started playing regularly again about a year ago. I got 21st century clubs, practiced or played almost daily and even took a few lessons for the first time in my life. Then on May 30 of this year I got your products.
This week I ended up playing Mon thru Fri - five casual rounds with friends, five different courses (I usually don't play that often.)
Monday I shot 72 (par 71), Tuesday - 77 (par 72) first time on that course, Wed-72(par 72), Thur-72 (par71). Now I am still only on about page 135 in your book (I'm slow because I outline in a note book as I go) - I listen to the Mental Preparation and Conquering Nerves [audio coaching sessions] regularly before my rounds and I use the slow breathing, visualization, focus on slowing down and my pre shot routine, [and other things you teach].
Anyway, I go to the course Friday thinking, "I'm 7 over par for seventy-two holes this week, if I shoot 65 today I'll be even for the week." I pretty much dismiss that thought since my best previous round was 68, some twenty years ago, but it is in the back of my mind...
Well, I go out and play and this is what happens...After a routine par on number one, I birdie 2, 3, & 4. Settle in with pars and then have a rare miss of a short par putt on #9 and take bogey - [Shot] 2 under par 34 with 12 putts on the front. [now this is where it gets interesting...]
I drain putts for birdie on 10, 11, 12, and 13 - add another on 15 and 17 and then take bogey on the difficult par 4 finishing hole (I went right at the pin - the approach landed in the fringe, close to the hole, and backed up into a bunker with a less than perfect lie.) I was aware enough to play a safe shot out of the bunker on 18 when I saw the lie and settle for bogey without being disappointed.
Well, I card a 65 - my best round ever! I wonder what it'll be like when I actually finish your book! Oh, here's a copy of my scorecard:
Gene Greenawalt - North Carolina
He gives up the game for 15 years, takes it up again 1 year ago and has my program for only one month and shoots the best score of his life.
By anyone's standards this is pretty impressive.
Do any of these sound familiar???
Post shot anger - a nice way of saying you just buried your club in the ground after hitting a hosel rocket O.B.
Course management errors

- are you playing the course or is it playing you?
Playing worse in competition

- No, performance anxiety isn't just a sexual dysfunction. If you plan to play your best you must deal with this issue.    

  
Choking under pressure

- I know no-one likes to actually admit they do this but it happens to all of us. When you use the strategies in this program you'll be hitting your best shots when the so called "pressure" is greatest.         
When you have the key to unlock the full power of your mind and make it available in your golf game, your game will never be the same again.
You'll learn how to love pressure and step into a state as peaceful and centered as a zen monk.
"I have dropped 4 strokes from my handicap by using the visualization tips in your book. There's so much more in here to use I can't wait to see where my game will be after that!"

 

Gary Cayce, CA   Handicap - Now an 8
Inside this Peak Performance Program you also receive:

 

Peak Performance Tracking program

- use it to monitor numerous aspects of your inner and outer game. There are tracking programs that sell for over $100 by themselves! It's included with any purchase of

Every Golfer's Guide to the Development and Mastery of their Inner Game

.

  Advanced strategies for getting in the "Flow" - this is the meat and potatoes of peak performance. Build a solid and potent inner gameplan with these score tested strategies. Make cuts, win tournaments and matches, win bets. Bottom line: play the best golf you are capable of time and time again.

 

The Four Pillars of a strong mental game

- if you only have two legs under a table how well does it stand? It doesn't. You require all four to make things solid in your mental game. Miss any of these and you just can not have a true and effective inner game.

  Mental toughness and commitment - you will experience a massive competitive edge in every tournament and match you play and every bet you make. Competitive pressure will become the fuel that produces your best shots. You will never look at pressure the same way again.
Wade,
Just a quick comment on my experience after using your material.
I used to hit my driver all over the lot before I read your book. I had told my friends I was quitting the game. My game has been resurrected. Oh, and as you might have guessed, I didn't quit! I know I'm not the only one who has threatened to quit before so I thought I'd share this with others. Your material did what you said it would and got me dialed in and filled with confidence. It gets annoying buying things that don't deliver. Your program is absolutley worth every penny.
Jeremey Henderson, Pittsburgh - Handicap 10
What goals do you want to reach in your game?
What are your goals in golf? Using the Powerhouse Goal Achievement Process alone is worth the small price of the course. It gives you a game improving goal setting program that is superior to any goal setting plan you'll find. You will find it harder not to reach your goals when you learn this process.
To show you that I walk the talk here's my scorecard with my personal low score. While my ability may not matter to you, it does show I practice what I preach. And yes, you can verify this scorecard! Contact me. The tools in this program WILL improve your game.
I set a goal to break 70 sometime in the 2006 golf season (I live in Canada so the season is short). I reached the goal by May, 2006, using the exact process I teach in this course. It was way ahead of expectations. I can still remember the feeling of achieving this! Are you ready to

fulfill

your

goals

?
One of the reasons this program is in such consistent demand is not only that it produces score shattering results but because it lasts. You'll experience a complete shift in the way you play your game, and you'll change for good.
Build a Rock Solid Mental Toughness

 

Conquer performance anxiety

- play better under pressure than you do in your casual rounds

 

Slumps, what slumps?

- learn a simple technique that literally dissolves any feelings or memories of being in a slump. In fact, you'll forget you were ever in one!

 

Learn the 6 "must know" areas

- of any successful goal setting plan

 

Increase your mental toughness ten-fold

- gain that irreplaceable personal power that lets you stay completely focused and committed regardless of circumstances.
This is more than just a game improving mental game system; it's a complete game transformation program. Stop throwing away good rounds with stupid mental mistakes. Get this course and change your game forever.

Drop strokes and improve your game consistently.

 

Gain unstoppable confidence

- stay in that positive, self assured mindset and make the same relaxed swings under pressure as you do in casual rounds.

 

Manage Your Emotions

- No more game killing mood swings. Acquire deep inner balance and play with a calm, clear focus.

 

Identify you Playing Style

- don't know what this is? Then you're losing strokes and you don't even know why. Know this and you'll " play within yourself."

 

Convert pressure into increased focus

- imagine the rush of confidence you'll have knowing you're able to hit the shot needed and hole that putt when it matters most. Even in the cauldron of competition or when you have a chance to shoot your personal best round.

 

The 7 hidden keys to the Zone

- this is the peak of golf training. My proprietary process for entering the zone. No-one teaches this process.

 

Break through score killing comfort zones

- learn exactly how to move out of that "hit & miss" approach to golf that sabotages your game. You'll move to the next level in your game. NOW.
Order now and begin playing the best golf of your life.
Complete Mental Game Development Training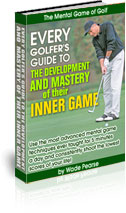 Includes the 330+ page ebook  Every Golfer's Guide to the Development and Mastery of their Inner Game.

2 Mental Game Mastery Audio Series Coaching Sessions:
=> Winner's Mindset - What is a winners mindset? How do you develop one? Learn what top players have done and what you can do to be a winner.
=> Mental Imagery - this powerful session walks you through designing effective performance states which dramatically improve scoring ability.
Order now and you also receive 6 more Audio Coaching Sessions from the Mental Game Mastery Audio Series that jam packed with over 2 Full Hours of Coaching!
Bonus #1 - $14.95 Value - Free

 Mental Preparation - Pre-round mental preparation and how to put yourself into your best mindset before you play. Learn specific mental approaches that allow you to perform at your best.
Bonus #2 - $19.95 Value - Free
Getting into your "Flow State" - You'll learn a precise exercise that leads you into your optimal performance state and releases your potential while you play. If you truly want to play to your capabilities there is no quicker and more lasting way than this.
Bonus #3 - $19.95 Value - Free

The Slump Killer
- This exercise literally dissolves your slumps. It will transform how you view slumps forever and, more importantly,
end
any slump you find yourself in!
Bonus #4 - $24.95 Value - Free
Conquering Nerves - Learn how to use nerves to your advantage and play with a focused, relaxed, inner calm. This session will help make nerves your ally instead of your enemy.

Bonus #5 - $24.95 Value - Free

Advanced Flow State Session - This session adds serious leverage to your inner game repertoire. You'll learn how the routine act of walking on the tee box can actually trigger you into a calm, centered and focused state. This will change your game for life and catapult your competitive performance.
Bonus #6 - $24.95 Value - Free
The Zone - An advanced, personal guided imagery process taking you into your unique zone. You'll discover where your zone is within you and how to enter it as you play. Combined with the other audio sessions your golf game will be on autopilot.
That's an additional $135.00 value for Free
Purchased seperately this entire package has sold for over $295.00
Yet you won't pay anywhere near that...
You won't even pay $197 or even $127
Order now for only $77.00
Takes you to our Guaranteed Secure order form
Try it for 2 months for Free!
With your order you also get these Special Free Bonuses!

  Short Game Mastery ebook - written by a world class pro who's taught over 70,000 people through clinics and one-on-ones!

50% discount

off email coaching sessions & phone coaching
Huge Discounts on our exclusive, 1 of a kind Golf Retreats held throughout the world which combine my proprietary mental game training with world class golf instruction.

.
For the price of one average round of golf you get everything listed above and finally have the key to your personal power!

=> The 330 page Every Golfer's Guide Mental Game ebook

=> 8 Mental Game Coaching Sessions from the Mental Game Mastery Audio Series

=> Plus the 3 Additional Bonuses!
Only $77.00
You have my 100%, no questions asked, money back guarantee. Try it out for 2 months with absolutely no risk.
If you don't feel it overdelivers in every way simply return it for a full, no hassle refund.
Yes,

I am ready to use my mind to its full potential and feel that wonderful sense of fulfillment and accomplishment playing great golf!!




I understand

I get the complete mental game course which includes the 330 page ebook and ALL 8 Mental Mastery Audio Coaching Sessions.




I understand

I also receive the Short Game Mastery ebook.




I understand

I get massive discounts at any clinics, plus 50% off email &/or phone coaching if I want it .




I understand

I can request a complete, no hassle refund if I'm not totally satisfied and I have 2 months to test this system out.

PS; There is no waiting for product delivery. You will

download

your ebook and audio sessions

immediately

after purchase. You'll be using these strategies in your very next round of golf!
PPS; Remember, you have my iron clad, money back guarantee. You have absolutely no risk. The risk is all mine. I'm completely confident you'll be playing your best golf. And while your buddies and competitors are busy chasing the next swing tip and playing with a scattered & unfocused mind, you'll have the key to lower scores. Talk about a distinct competitive advantage!
The only thing you stand to lose is strokes off your game...
I sincerely wish all the best to you and your game.
 Wade Pearse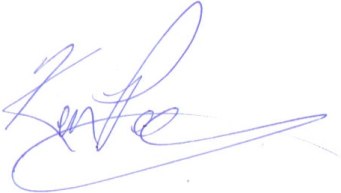 Mental Game Technologies       Questions? Contact me personally here.
  #469 314-32555
  London Ave.,
  Mission, BC,
  Canada